Before you go ahead and order flower petals for your flower girl to toss as she skips down the aisle, check with your venue to make sure that's actually allowed.
Our church said it was a no go. That was fine for us because we actually didn't have a flower girl, but it was the first time I heard something like that. The priest said that they don't have anyone who was responsible for cleaning up the petals after the ceremony, so they just don't let you have them.
No worries. There are alternatives. I put together a list of super cute wedding signs for flower girls and ring bearers to carry. Yes, I included the ring bearers because, as you may remember from
our ring bearer post
, they don't actually carry the rings.
Wedding Signs For Flower Girls & Ring Bearers To Carry
Affiliate links are included in this sponsored post and A Bride On A Budget may receive a commission if you use them.
Last Chance To Run Sign
Weddings don't have to be so serious and rigid. They can be light and fun ... just like this Last Chance To Run sign. It's a really funny sign for a runaway groom. Plus it makes for some funny photos too.
Purchase
here
.
If you and your fiancé already have kids, you definitely will get adorable photos if you get your child(ren) to carry this
Daddy, here comes Mommy! sign
. Our friends had their daughters carry something similar and I just thought it was the sweetest thing.
Here Comes The Bride Sign
You want to make sure everyone knows the bride is about to walk down the aisle so they can get their cameras ready for that perfect shot. What better way to do that than with this very simple, very direct "Here comes the bride" sign from Zulily.
Too Late To Run ... Here She Comes Sign
Here's the other funny sign on the list: Too Late To Run ... Here She Comes! I can see this really working at a lot of weddings, especially ones where the bride was a little more forward about wanting to get married than the groom.
Happily Ever After Starts Here Sign
I saved my favorite for last, this Happily Ever After Starts Here sign. I saw it and it just stopped my heart. It's so true. Your wedding is when that chapter of your love story starts, so this is just a beautiful and perfect sentiment. Plus, this would be so cute for you to hold in your wedding photos after the ceremony is over.
Purchase
here
.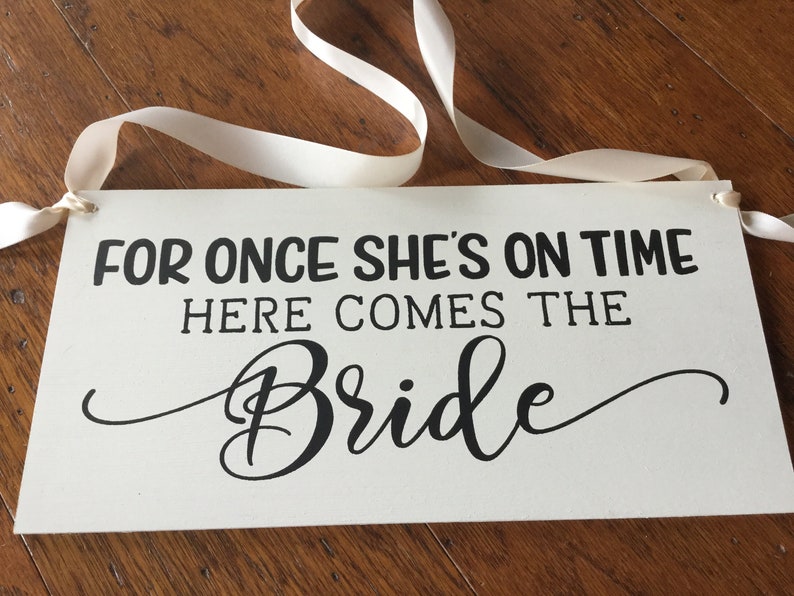 For Once She's On Time Sign
If you're someone who is never on time, this very funny For Once She's On Time Here Comes The Bride sign is perfect. It'll make your guests laugh ... right before they cry at seeing how beautiful you are in your dress when you walk down the aisle.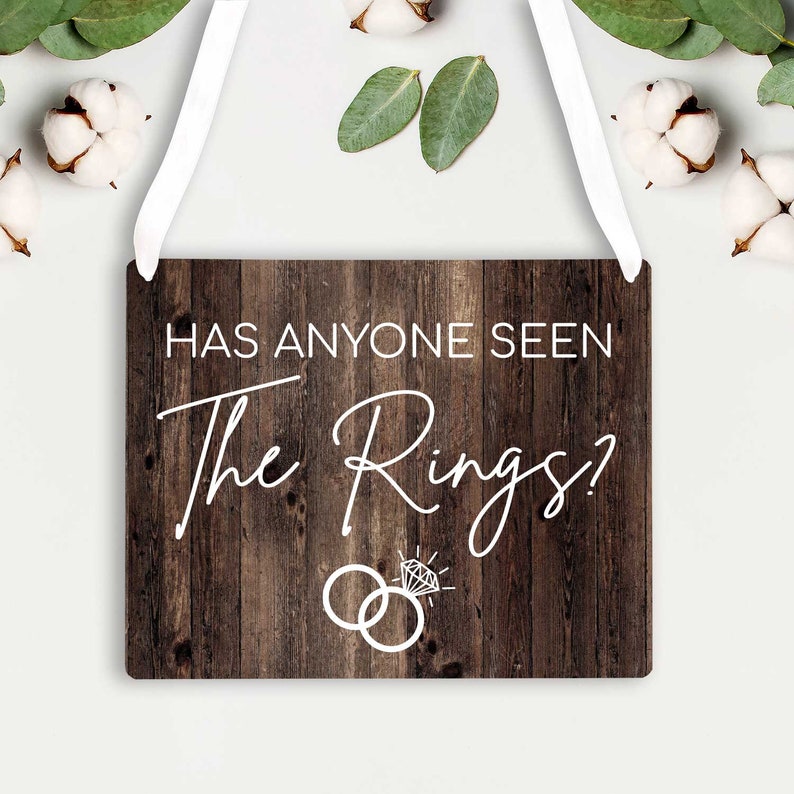 Has Anyone Seen The Rings Sign
In all truth, the ring bearer (at least, at my church) isn't allowed to carry the rings because there's a big fear that he'll drop them, the rings will get lost, and the ceremony will have to stop while everyone looks for them.
But, that doesn't stop this Has Anyone Seen The Rings sign from being funny.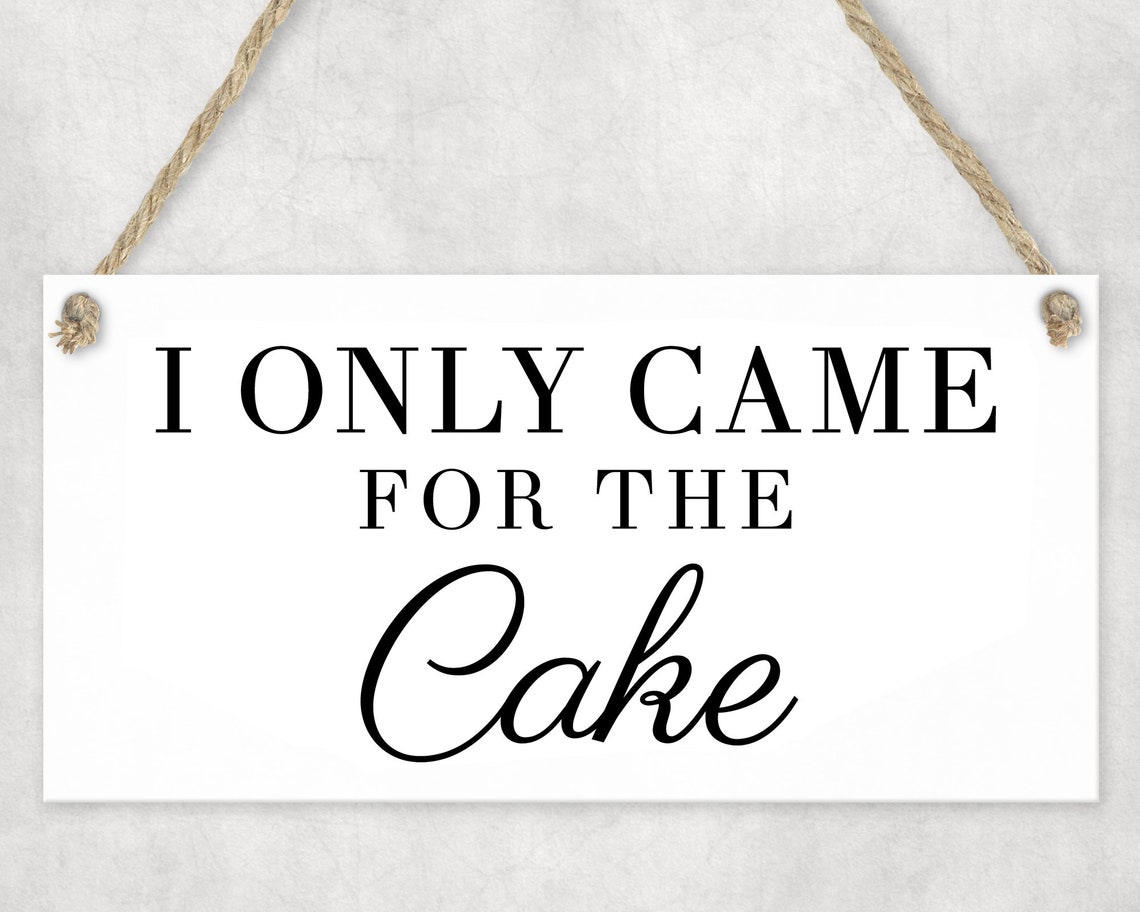 I Only Came For The Cake Sign
I like that Flo Rida song,
Cake
, where the catchiest part of the chorus is "I only came for the cake." Because me too, friend. Sometimes, I'm only at the party for the cake too.
And your ring bearer might be too. Tiny children don't come to party or to stay. They only come for the cake. So this sign is perfect.
Purchase Wedding Signs For Kids To Carry Online:
These aren't all the wedding signs that your flower girls and ring bearers can carry down the aisle. They're just our favorites. For more, check out the following stores below:

BRIDAL BABBLE: Which of these wedding signs is your favorite?